We have two San Juan 21 swing-keel sloops, both fun, lively boats to sail — great for daysails on Boothbay Harbor and out around Squirrel Island!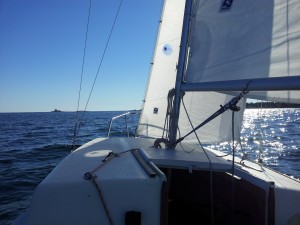 "QUASAR" has been in the Thorpe/Allen family from the beginning (1973), and we are now pleased to be able to share her with you. We acquired a 1979 Mark II model sistership, "LIONSAR," in 2016.
The San Juan 21 class is still actively raced as a one-design fleet in several locations around the country, with a devoted following.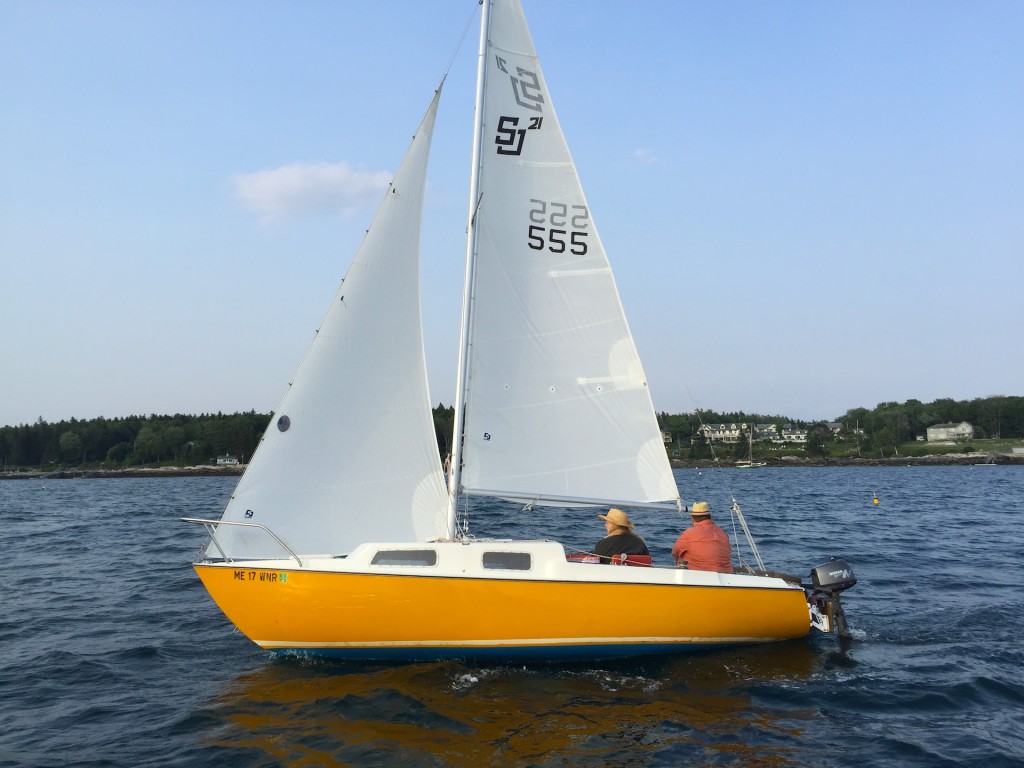 Both San Juan 21's are equipped with mainsails and jibs in very good condition, life jackets, flotation cushions, fenders, docklines, paddle, navigational chart and compass, and a handheld VHF radio, and all other USCG required safety equipment.
The San Juan 21's have a maximum capacity of 4 adults.
Our sailboats are available to qualified sailors subject to our Rental Agreement and Boat Rental Check Out. The navigation area is limited to Boothbay Harbor, Linekin Bay, and Booth Bay (see Chart)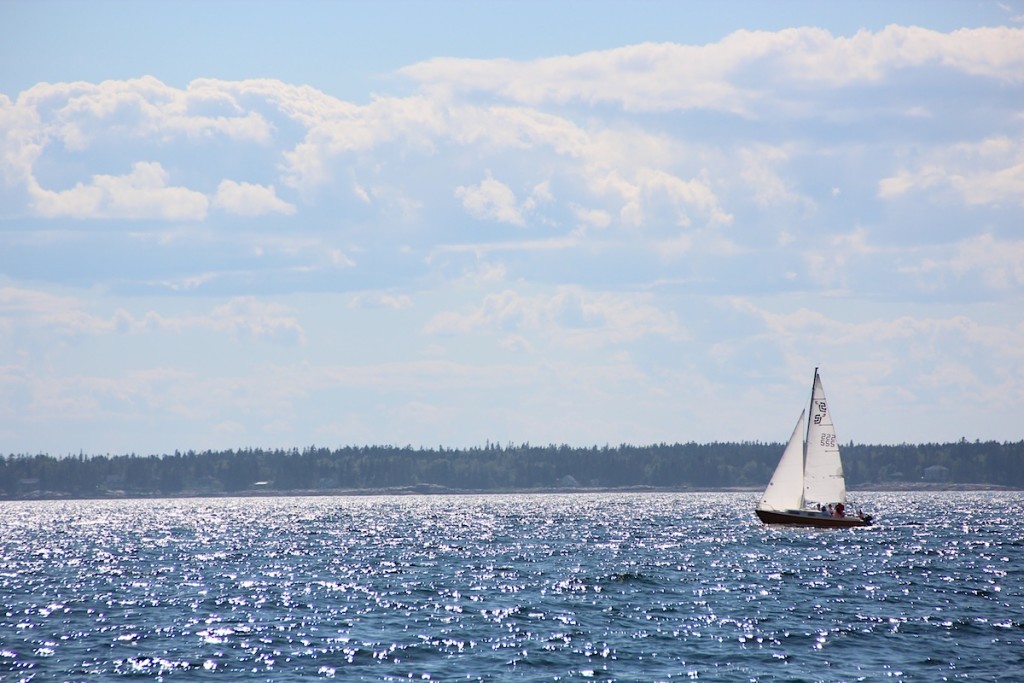 Rates:
Daily: $150.00
Weekly: $700.00
All rentals also require a $1,000 security deposit. See Policies Page for full details.
In addition, a security deposit of $1,000 is required with all rentals. See our Policies Page for more information.
Availability
"Please Call" means that we not accepting online reservations for the period shown, but that you can contact us to inquire about the availability of the boat.
For other dates, you can make your reservations online or by contacting us. Please be sure to familiarize yourself with our Rental Policies.